Our Story
Kind & Conscious, is a brand-new independently run shop that was launched in June 2022. Located in the UNESCO World Heritage Site of Charlestown, Cornwall, our first shop is located in a beautiful Grade II listed building, The Old Workshop.
After 10+ years in retail, working for an array of independent businesses and large brands, I took the massive step to launch my own business, of course, with the incredible support and help from wonderful friends and family - still, no mean feat with the high street being under more pressure than ever before!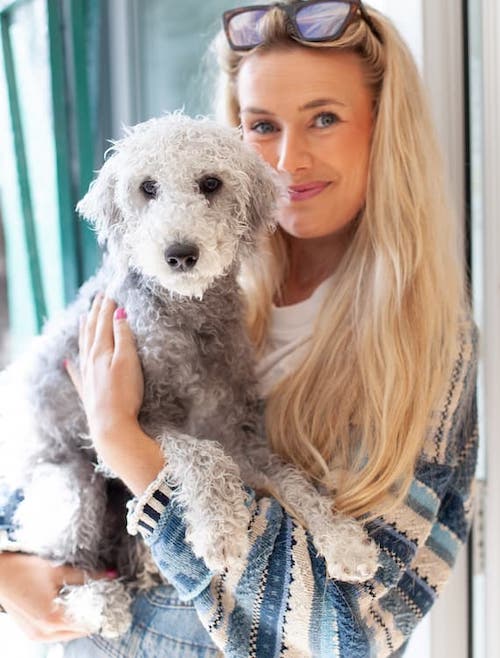 Every product stocked has been carefully picked based on its eco-credentials; all the brands being sold are ethically conscious about our planet, people, and/or nature.
My ambition is leading a business which is grounded by a sense of purpose and with the sole intention of creating a retail space which is a destination for mindful independent brands, inspiring charities, and Certified B Corporation businesses. Also providing an environment within a local community in Cornwall that is open and approachable for everyone to visit and feel welcome. Your dogs are also very welcome in the shop!
Kind & Conscious has started as it means to go on as we are a member of the inspirational community 1% For The Planet - founded by Yvon Chouinard, helping encourage businesses to positively give back. We have also chosen an ethical bank, Triodos, to ensure our money is being invested in positive places!
I really hope to inspire others to connect with how and where they spend their precious money, and to feel as passionate as I do about the brands and charities we support.
Kind & Conscious provides a refreshingly new shopping destination for those to shop in Cornwall and online, who already share an eco-conscious passion or who would like to be more meaningful in how they shop and spend their hard earned money.
Thank you so much for supporting my independent business in Cornwall - it is always, so greatly appreciated!
Our Ethics
Sustainability is at the heart of everything we do. Kind & Conscious was founded to have a positive impact on people's shopping habits, allowing them to shop for quality products whilst remaining as conscious to the sustainability effort as possible. We are also conscious of overusing or misusing the term sustainability. We're not perfect, but were are true to the goal of remaining as sustainable as possible. Therefore, we prefer to call ourselves a mindful business. Trying to do our best, but appreciating there's always new things to learn.
We founded as a 1% for the planet member, and are immensely proud to be a part of this initiative. The 1% for the planet initiative aims to offer accountability, prevent greenwashing and "certify reputable giving" to businesses around the globe. 1% of our annual sales is donated to 1% for the planet, who then distribute the funds to their approved charities, helping us to make a positive impact from our business. As we are only a small business, we currently only donate 1% of our total sales from our shop, but in the future - and when we are in the position to do so - we will be donating more.
As a small business, founded on this principle of sustainability, we are also conscious of greenwashing. If there is anything that we have missed, or anything you would challenge us on - please do. We absolutely do not want to be in the business of greenwashing. We want to be the best we can be, and we can only do that with your knowledge and your help, and by being transparent with you.